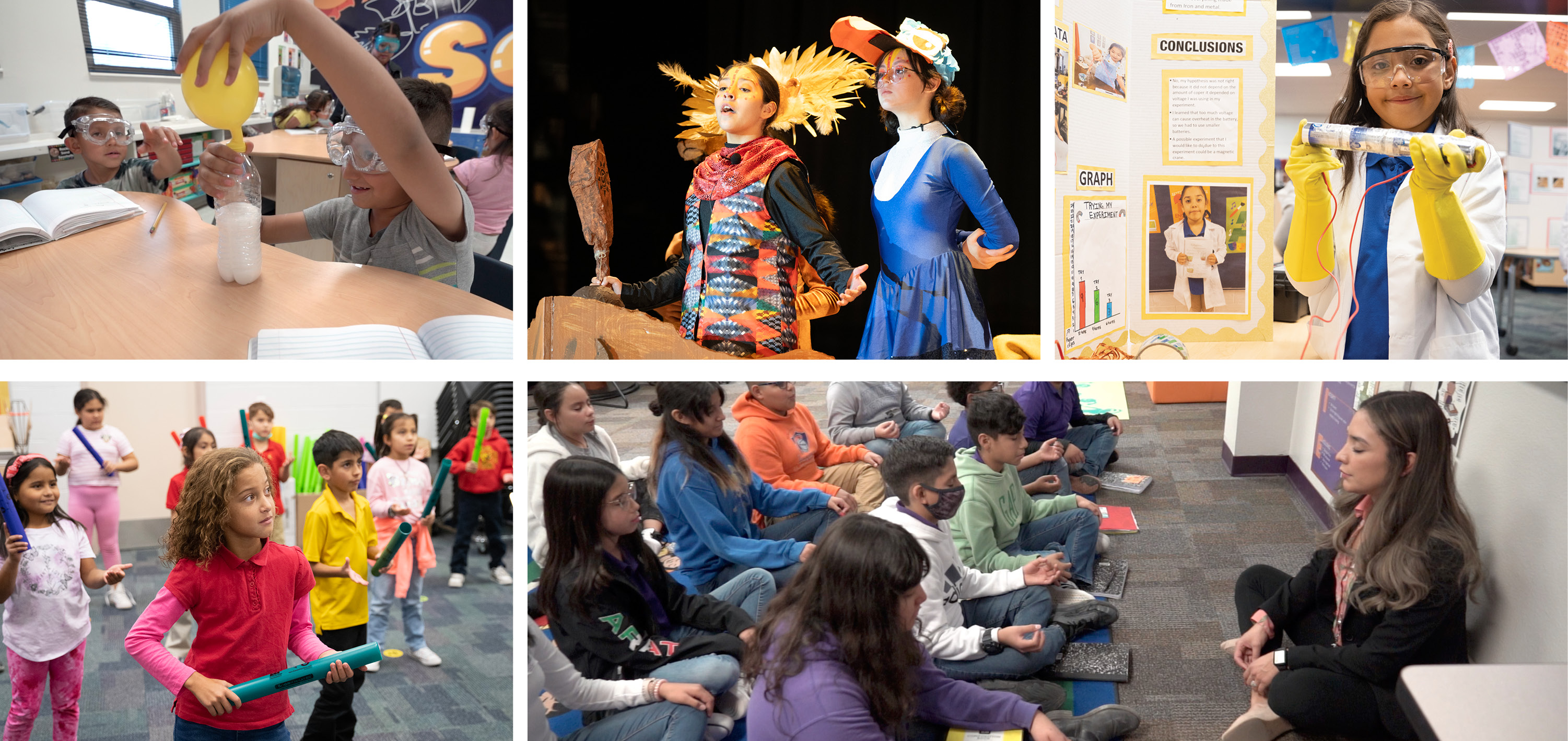 Students participating in various educational programs
The Socorro Independent School District offers exciting opportunities for students districtwide to receive specialized instruction in different specialized areas along with their traditional core instruction in first-of-their-kind elementary academies.
Four new elementary academies will be launched for the 2023-2024 school year to provide Pre-K through 5th grade students even more innovative educational opportunities for future success. Each academy will combine specialized instruction in its specific area with traditional core curriculum and regular school activities to provide students rich and meaningful learning experiences.
All students who live in the new academy attendance zones are grandfathered in and have the first opportunity to enroll in the schools, followed by other Socorro ISD students who wish to apply. Limited space will then be made available to other students from throughout the El Paso region to apply for the new opportunity. Enrollment in the academies is free.