Socorro ISD Board of Trustees
The Socorro ISD Board of Trustees consists of seven elected citizens who work with community leaders, families, and educators to develop sound educational policies that support student achievement and ensure the solvency of the District. They have been named twice as the Region 19 Board of the Year in 2012 and 2015. The SISD Board also earned the prestigious title of 2015 Texas Honor Board, being recognized for their commitment to their students and community, a continued focus on student achievement and improvement, and high ethical standards in governing the school district. Together, they are a strong and cohesive team that helps the district continuously set and achieve new levels of excellence. Five of the trustees represent single-member districts and two are elected at-large.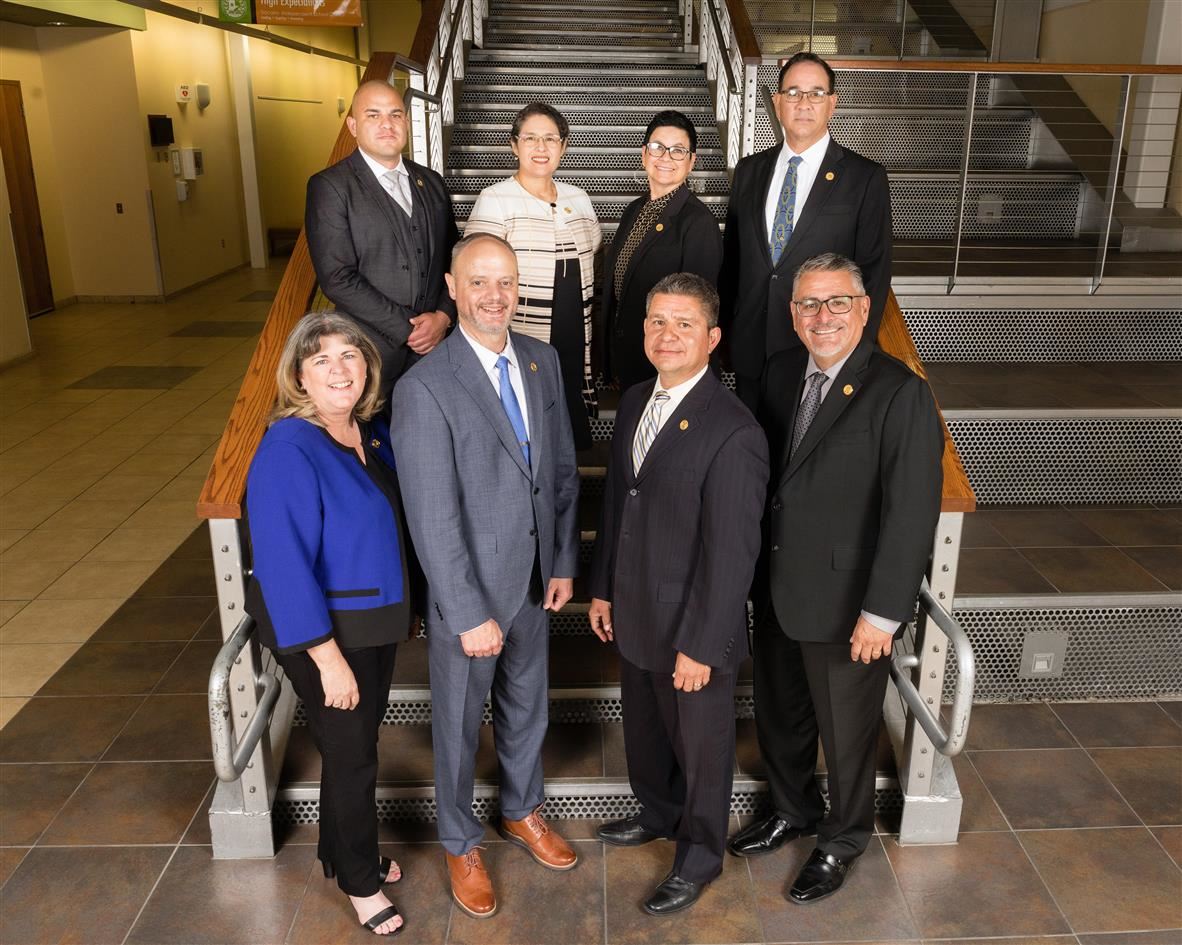 Top row from left to right: Trustees Pablo Barrera, Marivel N. Macias, Alice Gardea, and Ricardo O. Castellano. Bottom row from left to right: Vice President Cynthia Ann Najera, Superintendent Dr. Nate Carman, President Michael A. Najera, and Secretary Paul Guerra.