Advanced Placement (AP) Program
The Advanced Placement Program in Socorro ISD high schools offers challenging and relevant coursework. The program supports students in their college major and career explorations by providing students with the opportunity to take college-level courses, and earn college credit by earning a 3, 4, or 5 on the College Board exams, while in high school and middle school. The College Board readiness system enables students to take ownership of their own learning and achievement. The AP courses deliver skills and knowledge essential to transition and navigate successfully in college. In order to continue delivering the best instruction to the students, AP teachers are expected to attend Advanced Placement Summer Institute Professional Development once every three years.
Why Should Students Enroll in an Advanced Placement Course?
The AP Courses gives you an edge on your college application

Colleges are looking for students who enroll in a challenging high school curriculum

Students who take AP courses and score at least a "2" on an AP exam are THREE TIMES more likely to graduate from college with a bachelor's degree within four years than students who did not take AP. (Hargrove, Godin, and Dodd, 2008)

Pre-Advanced Placement Program
To better prepare students for the next level of advanced courses, a differentiated curriculum is used in some Pre-Advanced Placement Courses. Teachers who teach Pre-AP courses attend the National Math and Science Institute (LTF) Teacher Professional Development.
Socorro ISD take's pride in providing and supporting all students this opportunity.
For More Information on College Readiness Opportunities Click Here
CollegeBoard Parent Center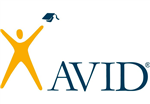 The Advancement Via Individual Determination (AVID) mission is to close the opportunity gap.
At a time when our nation is facing unprecedented learning loss, the best way forward is to activate every student's desire and commitment to own the present and the future. Inspiring student agency is what AVID does best. AVID prepares students for college readiness and success in a global society.
AVID's Elementary through Secondary system brings research-based curriculum and strategies to students each day that develop critical thinking, literacy and math skills across all content areas.
AVID Elementary is designed to be embedded into the daily instruction of all elementary classrooms, across entire grade levels, to impact school-wide structures. AVID Elementary focuses on the four necessary areas to ensure that all students are poised for academic success: Instruction, Culture, Leadership and System.
AVID Secondary (grades 6 – 12) is an essential component of the AVID College Readiness System and is designed to enable school-wide implementation of AVID's proven instructional methodologies and content area best practices to improve outcomes for all students. AVID Secondary goes beyond the AVID Elective course to affect an entire campus or district by creating a college-going culture that increases the number of students who enroll and succeed in higher education and their lives.
AVID reduces barriers that traditionally limit levels of academic achievement by providing an academic support program to develop college success skills needed for academic success, persistence, and graduation.
What is AVID?
AVID Elementary
Teaches and reinforces higher-level thinking skills at a young age.

Develops academic habits that will be used in middle school, high school, and college

Students learn about organization, study skills, communication, and self-advocacy.

Students use structured notes and answer high-level questions.

A strong college-going culture encourages students to think about college and career plans.

Teachers provide the academic foundation students need to be on a path to college and career success.
AVID Secondary
Provide opportunities for students that have the desire to go to college to become college-ready

Equips teachers and schools with what they need to help students succeed on a path to college and career success

Students in the AVID Elective course receive additional academic, social, and emotional support to help them succeed in rigorous courses.

AVID can impact the entire school by providing classroom activities, teaching practices, and academic behaviors that can be incorporated into any classroom.

AVID training can be incorporated into any classroom to help all students, not just those in AVID, to become more college and career-ready.
Destination Imagination (DI)
To teach students the creative process and empower them with the skills needed to succeed in an ever-changing world.